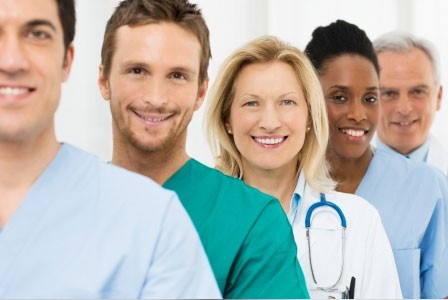 As a health practitioner, do you support patients/clients to…
Self-manage diabetes, hypertension, CODP or other chronic conditions?
Follow treatments, as prescribed?
Eat better, exercise regularly, quit smoking, or make other health behaviour changes?
What if you could do all of this with less time, less effort, and better outcomes!
The Institute for Optimizing Health Outcomes introduces the 5-Step Health Coaching Program! The 5-Step Model is an effective and easy-to-follow framework bringing together evidence-based best practices, skills, and tools.
Why Self-Management?
About half of all Canadians live with one or more chronic conditions. While healthcare professionals take charge of acute conditions, on a daily basis patients manage the symptoms, treatments, emotions, and impact of their chronic conditions. They make lifestyle changes, such as diet, exercise, or stress management.
What is Health Coaching or Self-Management Support?
Healthcare professionals coach by providing patients with the knowledge, skills, strategies, and on-going support to engage them in self-management. As health coaches, they shift from an "expert" role of informing, directing, and deciding to a collaborative role of joint goal setting, action planning and problem solving. Health coaching can be carried out individually or in a group.
How do Health Practitioners become Health Coaches?
Health coaching is based on theories of self-efficacy, stages of change, and cognitive-behaviour therapy. Health coaches use motivational interviewing, solution-focused goal setting, action planning, and problem solving. They may gain competency through training in core skills and applying behavior change frameworks or models.
Who is health coaching?
Nurses, dietitians, health promotion specialists, physiotherapists, social workers, rehabilitation counselors, pharmacists, physicians, psychologists and other health professionals are all "doing" health coaching.
Laypersons may also learn health coaching skills and serve as peer mentors
Where can healthcare professionals get training in health coaching?
The Institute for Optimizing Health Outcomes is a leading provider of evidence-based programs in self-management and health coaching for healthcare professionals and laypersons.
Contact Info:
If you are interested in participating in a health coaching workshop or wish to host a session for your organization, please complete the contact us section on our website.